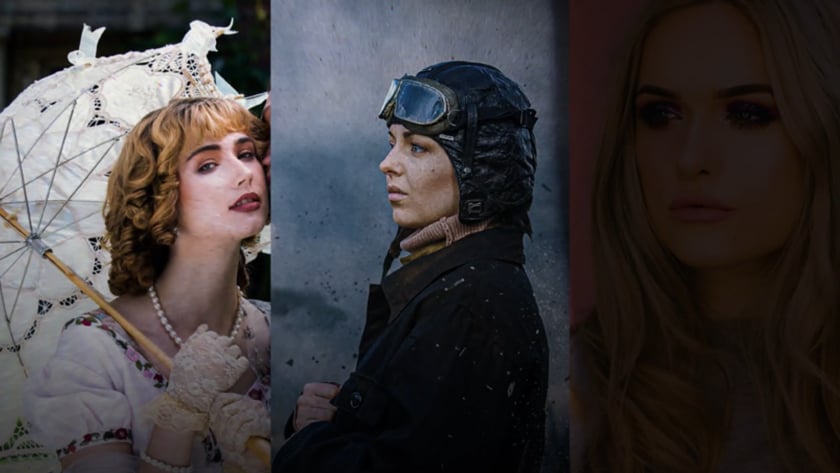 Soho Talent partners with actors

to
bring their ideas to life.
Soho Talent is, at its core, a development and co-production company which work with established and high-profile actors to develop their own film and TV content.
We work with actors to demystify the production process, providing those who have built a career in front of the camera with the tools to unlock their potential behind it. Fully equipped to offer a wide range of dynamic project development services, we provide all the support required to carry a great idea from inception, all the way to starting production.
There are currently 3 feature films in advanced development/early production with our in-house production company Captain Dolly (led by actor/comedians Sally Phillips and Ronni Ancona), who are living proof that our talent led model is already working and our strategy and model is unique in the sector.
Our exclusive project announcements are taking place Friday 20th at the 75th Festival De Cannes.
A feature documentary directed by Sadie Frost.
TWIGGY is an upcoming documentary focused on the life of the greatest 'IT' girl of all time, Dame Lesley Lawson, better known as Twiggy.
The icon you know, the woman you don't.
Introducing TWIGGY, an upcoming documentary focused on the life and times of the greatest 'IT' girl of all time, Dame Lesley Lawson, better known as Twiggy. The documentary will be the first time Twiggy has ever told her story. Her life is presented from her working class childhood in northwest London, through her international stardom as the world's first celebrity model, to her career as an acclaimed actress, singer, fashion designer, writer and TV presenter.
Director's Statement
Personally, I have always had a fascination for the fashion world and as a director, I have felt a huge affiliation for Twiggy and her extraordinary story. After my debut documentary on the 1950s and 60s fashion designer Mary Quant, I wanted to dive deeper into the era and cultural figures that paved the way for how fashion evolved. With this film, I will paint a distinctive portrait of Twiggy by injecting femininity and humour with punchy bright graphics. Giving it a chic and playful tone in order to bring the 'real Twiggy' to the big screen.
Twiggy was a working class London girl who against all odds took on the world, changing the look of women, both in society and in fashion, forever. Twiggy was was integral part of British Culture and before she had turned 17 she had already transcended into an international phenomenon. After just four short years of modelling, Twiggy quit to pursue a successful career in acting and singing that earned her two Golden Globes and a Tony nomination. In this documentary, I will explore the many twists and turns that Twiggy has faced throughout her remarkable life. Revealing, for the first time, the woman behind the icon.