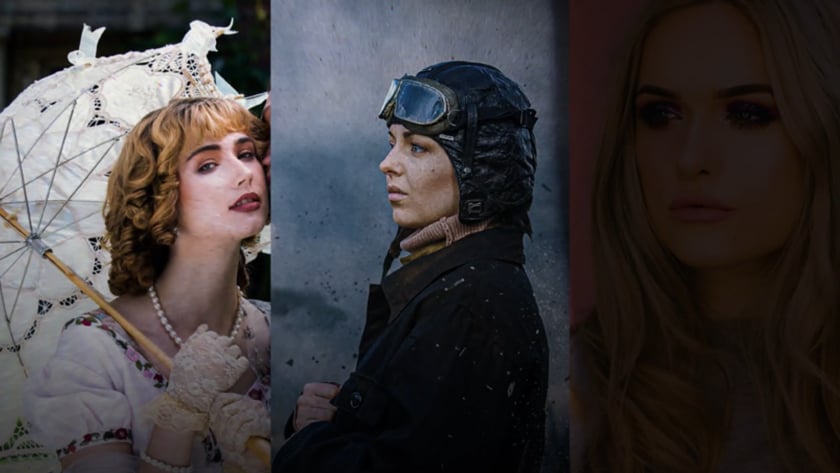 Soho Talent partners with actors

to
bring their ideas to THE SCREEN.
Soho Talent enables actors to bring their stories to life on the screen. Leveraging the vast expertise of all the companies within the Film Soho network and its extensive partnerships, Soho Talent provides tailor-made support for each project, making the production process accessible and helping performers translate their on-screen skills to behind-the-scenes success.
Breaking into the industry as a first-time director or producer can be daunting, Soho Talent offers guidance from conception to production, and even through to theatrical release.
For filmmakers, the benefits of working with Soho Talent are manifold, including expert support, a boutique studio environment, and a rare guaranteed theatrical platform that maximizes the chances of project success. For Soho Talent, the opportunity to work with emerging talent and champion the future of film is its own reward.
A feature documentary directed by Sadie Frost.
TWIGGY is an upcoming documentary focused on the life of the greatest 'IT' girl of all time, Dame Lesley Lawson, better known as Twiggy.
The icon you know, the woman you don't.
Introducing TWIGGY, an upcoming documentary focused on the life and times of the greatest 'IT' girl of all time, Dame Lesley Lawson, better known as Twiggy. The documentary will be the first time Twiggy has ever told her story. Her life is presented from her working class childhood in northwest London, through her international stardom as the world's first celebrity model, to her career as an acclaimed actress, singer, fashion designer, writer and TV presenter.
Director's Statement
Personally, I have always had a fascination for the fashion world and as a director, I have felt a huge affiliation for Twiggy and her extraordinary story. After my debut documentary on the 1950s and 60s fashion designer Mary Quant, I wanted to dive deeper into the era and cultural figures that paved the way for how fashion evolved. With this film, I will paint a distinctive portrait of Twiggy by injecting femininity and humour with punchy bright graphics. Giving it a chic and playful tone in order to bring the 'real Twiggy' to the big screen.
Twiggy was a working class London girl who against all odds took on the world, changing the look of women, both in society and in fashion, forever. Twiggy was was integral part of British Culture and before she had turned 17 she had already transcended into an international phenomenon. After just four short years of modelling, Twiggy quit to pursue a successful career in acting and singing that earned her two Golden Globes and a Tony nomination. In this documentary, I will explore the many twists and turns that Twiggy has faced throughout her remarkable life. Revealing, for the first time, the woman behind the icon.