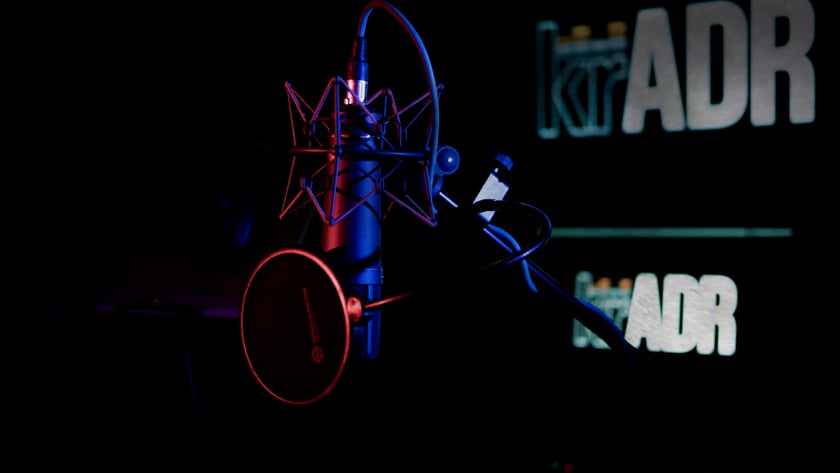 krADR proudly operate from the largest dedicated
ADR stage in Central London.
krADR proudly operate from the largest dedicated ADR stage in Central London, offering ADR services at the highest level of audio post-production. Our state-of-the-art sound studios, with dubbing mix and screening room capabilities, have been carefully crafted with the needs of directors, producers and actors in mind. This is at the heart of our talent-led model, where flexibility for directors and the performances of the actors is our top priority.
Our studios house three fully interconnected open plan ADR studios with the ability to record principal dialogue, multiple voice recordings, crowd ADR, animation dialogue recording and performance capture. Our full Dante integration allows video and audio playback to all studios simultaneously via control from a single DAW if required. Finally, we. can offer a range of sound and picture services including mixing, sound design, colour grading and quality control.
We also offer the use of a connected green room, capable of Chromakey recording. The green room is ideal for reviewing footage prior to sessions or can be used as a private meeting space. In addition to this, we also offer the use of a viewing room and several comfortable breakout areas which are ideal for meetings, answering emails or taking a break.
Situated in Portland Mews, a discreet and quiet area within Soho, with private drop-off and collection points, providing an ideal venue for high-profile talent.