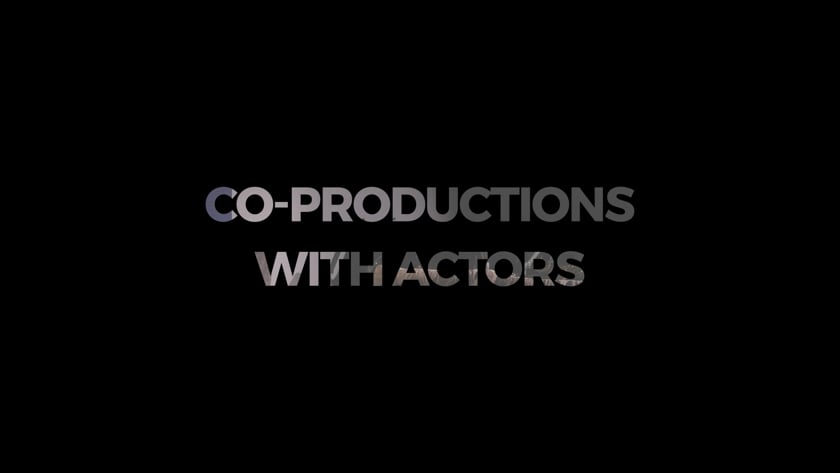 Film Soho is a fast-growing talent led film and TV studio
.
Film Soho is a group of innovative brands that encompass the entire film and TV ecosystem: Soho Talent develop and work with established actors to co-produce content while Captain Dolly is the group's in-house production company led by Sally Phillips and Ronni Ancona. On the facilities side the group boasts the largest dedicated ADR sound stage in Central London under krADR, Soho's first ever virtual production stage V-Studios, and Film Post, a state-of-the-art sound and picture post-production facility, catering for every stage of post-production. Studio Soho Distribution is the UK and international sales arm of the group, with recent titles including Quant and The Man Who Sold His Skin.
Soho Talent is, at its core, a development and co-production company that works with established and high-profile actors to develop their own film and TV content.
By working with actors to demystify the production process, we provide those who have built a career in front of the camera with the tools to unlock their potential behind it. Fully equipped to offer a wide range of dynamic project development services, we provide all the support required to carry a great idea from inception, all the way to starting production.
There are two streams to working with Soho Talent: Soho Talent Co-Productions and Soho Talent Producer Partners.
Soho Talent Co-Productions is made for actors who have, or want to build, a production company of their own.
This pathway allows actors not only to learn film production and development using our support and resources, but also gain momentum to build-out their own company. By empowering actors to grow their own organisation, we are able to foster long-term collaborators, with the capacity to lead bigger and more ambitious projects.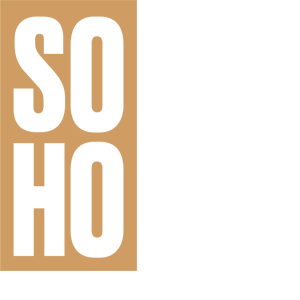 Our Producer Partners division is designed to allow actors to focus on creating and producing content, without having to focus on business management.
Through this pathway actors are able to partner with us and benefit from our infrastructure and expertise, whilst still building their personal brand and establishing their own identity as a producer.
Soho Talent work with established actors to develop and co-produce content
.
An innovative, fresh and exciting take on TV and Film production
.
Captain Dolly is the group's in-house production company led by Sally Phillips, Ronni Ancona and veteran producer Nick Hamson.
Although Sally and Ronni have a deep passion for comedy, their Film and TV projects, cross all genres.
Sally Phillips is one of Britain's best known comic talents with twenty-five years of credits in film and television including the Bridget Jones trilogy, Veep, I'm Alan Partridge, Green Wing, Taskmaster and Miranda. She co-created the double Emmy Award winning Smack the Pony and wrote The Decoy Bride.
Ronni Ancona first became known for her work on the BAFTA winning The Big Impression series with Alistair McGowan for which she won the British Comedy Award for Best Actress and the prestigious Variety Club Award. She also received a BAFTA for her performance in The Sketch Show, which she also co-wrote. Ronni has worked extensively in both comedy and drama such as the international hit comedy-drama Last Tango in Halifax, in which she has been a regular character since its conception.

The first virtual production stage in Soho, V-Studios will allow filmmakers to place actors in breath-taking, completely controlled virtual environments, without ever having to leave Central London. Featuring a 1.5mm pixel pitch, meaning we can get closer to the screen than ever before, the V-Studios technology can also provide a range of filming solutions from pre-visualisation, virtual location scouting, additional photography and feature film pick-ups. The team behind V-Studios are committed to empowering filmmakers to reduce costs and simplify production planning, transporting an actor around the world within a day, while not reliant on time or weather.
INTRODUCING THE FIRST VIRTUAL PRODUCTION STAGE IN SOHO LONDON
.
krADR PROUDLY OPERATE FROM THE LARGEST DEDICATED ADR STAGE IN CENTRAL LONDON.
Film Soho established krADR Limited in October 2020, with world-renowned mixer Nick Kray. Nick has personally built a strong international reputation and relationship with major studios and actors through his exceptional expertise conducting Automated Dialog Replacement (ADR).
We offer ADR services at the highest level of audio post-production. Our state-of-the-art sound studios, with dubbing mix and screening room capabilities, have been carefully crafted with the needs of directors, producers and actors in mind. This is at the heart of our talent-led model, where flexibility for directors and the performances of the actors is our top priority.
Our studios house two fully interconnected open plan ADR studios with the ability to record principal dialogue, multiple voice recording, crowd ADR, animation dialogue recording and performance capture. Our full Dante integration allows video and audio playback to all studios simultaneously via control from a single DAW if required.
We also offer the use of a connected green room which is ideal for reviewing footage prior to sessions or can be used as a private meeting space. In addition to this, we also offer the use of a viewing room and several comfortable breakout areas which are ideal for meetings, answering emails or taking a break.
In July 2022 we are opening a 3rd ADR suite. The studio will have a custom-built mixing/colour grading desk, which enables the suite to offer a full-range of post-production services alongside ADR.
We have recently started our new studio build in the basement underneath our current Film Soho reception in 1-2 Portland Mews, giving ourselves a fantastic space to further expand our studio model.
Opening in July 2022, the studio space will give us the opportunity to build a top-of-the-line Post facility, a High Dynamic (HDR) colour grading suite and VFX capabilities. Alongside TV and Film Post-production, the room will be multi-purpose and can serve as a 3rd ADR studio for krADR during periods of high demand.
The room will be acoustically treated to the highest level and have a never seen before and bespoke designed all-in-one sound mixing and picture grading desk. The post facility will also be directly connected to the Virtual Production studios housed next door, providing the breath taking virtual spaces beamed from the basement through to the Virtual LED stage. Real time communication, and a never-before-seen approach to filmmaking.
Our new post facility is on its way
. 
STUDIO SOHO SPECIALISES IN RELEASING THOUGHT-PROVOKING, AWARD-WINNING FEATURE FILMS

.
Studio Soho is a UK film distributor and international sales agent, based in Portland Mews, Soho. We offer theatrical, home entertainment and television sales for independent feature films, produced in the UK and internationally. In the last 12 months alone, the company has released 10 films in over 350 cinemas. From our Academy Award nominated title, The Man Who Sold His Skin, Sadie Frost's directorial debut Quant, to Cannes Official Selection, Here We Are, we are quickly building a reputation for exceptional content.
Every project is given a unique and innovative marketing strategy. Studio Soho always releases titles theatrically, ensuring producers see their films on the big screen as they are intended for. We utilise Elevation, the country's-premium DVD distributor whilst also working with The DDA Group to bring personalised marketing campaigns to every title. Our team co-ordinate and manage campaigns from start to finish, working together with the producers in a transparent and collaborative way.
Worldwide sales for independent feature films

.
Studio Soho International is a global sales agent that represents Film Soho's in-house productions, produced by Captain Dolly and Soho Talent and titles where Studio Soho Distribution have worldwide rights. Studio Soho International attend all major film festivals including Cannes, EFM, Toronto and AFM, selling worldwide rights to international distributors.